New Jersey starts season with asparagus and these other crops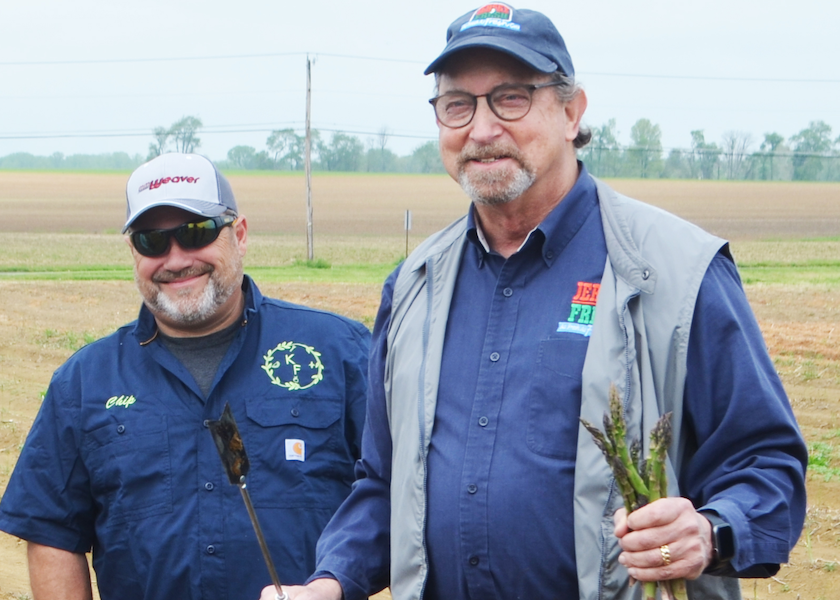 New Jersey agriculture officials kicked off the start of the state's fresh produce season by checking out an asparagus farm in Chesterfield.
State Secretary of Agriculture Douglas H. Fisher and other state and local officials visited Katona Farms in Burlington County, which grows asparagus as well as other vegetables and crops, according to a news release.
Fresh produce bearing the Jersey Fresh label — the first certified state-grown brand created in the U.S. — are in farmers markets and stores around the state.
"Jersey Fresh fruits and vegetables provide delicious and nutritious offerings to everyone here in the Garden State as well as other places around the country," Fisher said in the release. "Jersey Fresh is a trusted brand that is synonymous with peak freshness."
New Jersey ranks in the top 10 in the U.S. in the production of several crops, including fourth in asparagus.
In 2020, the New Jersey asparagus crop was valued at $15 million, and the overall production of the state's fruits and vegetables was about $350 million, according to the U.S. Department of Agriculture.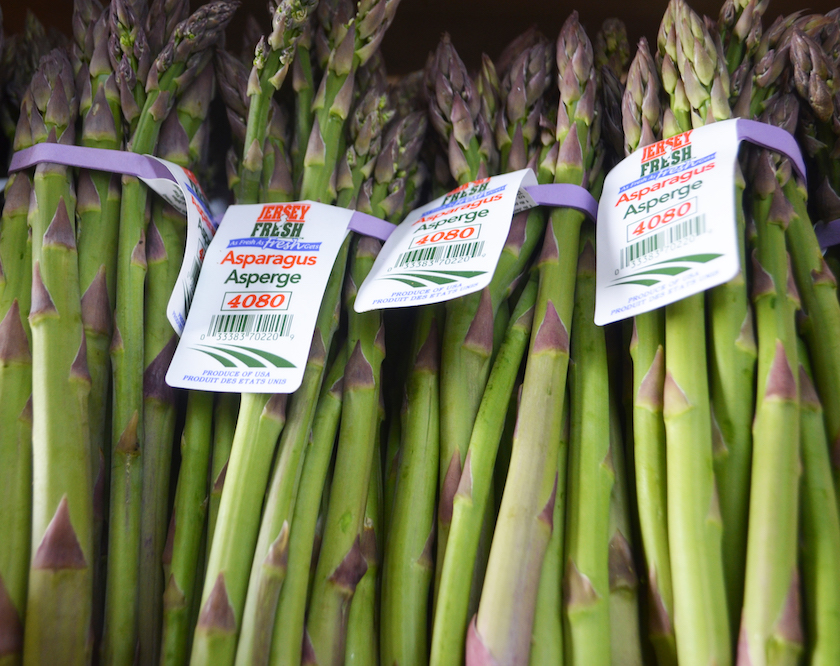 Other crops with an early harvest that are available daily include kale, lettuce, radishes and spinach. Beets and strawberries should be available in about a week.
The state agriculture department created a resource to find these items at FindJerseyFresh.com.
"… we have high hopes this will be an outstanding year," Katona Farms owner and operator Chip Katona said in the release. "We enjoy reconnecting with our customers in our market and plan to continue the agricultural tradition started by my family 70 years ago."
First established as Rolling Acres in 1950 by Walt and Betty Katona, it later became known as Katona Farms and is now in its third generation.
Along with asparagus, the farm grows sweet corn, market tomatoes and watermelon, which are sold at its Crosswicks Farm to retail customers. The Katonas also sell vegetables wholesale to large farm markets and wholesale buyers, as well as to Hunts Point Produce Market in Bronx, N.Y., and to markets in Philadelphia. Katona Farms uses integrated pest management to help farm efficiently and keep costs down.
The Katonas own nearly 800 acres, all of which is deed-restricted to agriculture. They also have a grain operation which includes wheat for grain and straw, soybeans, corn, hay and rye for straw.